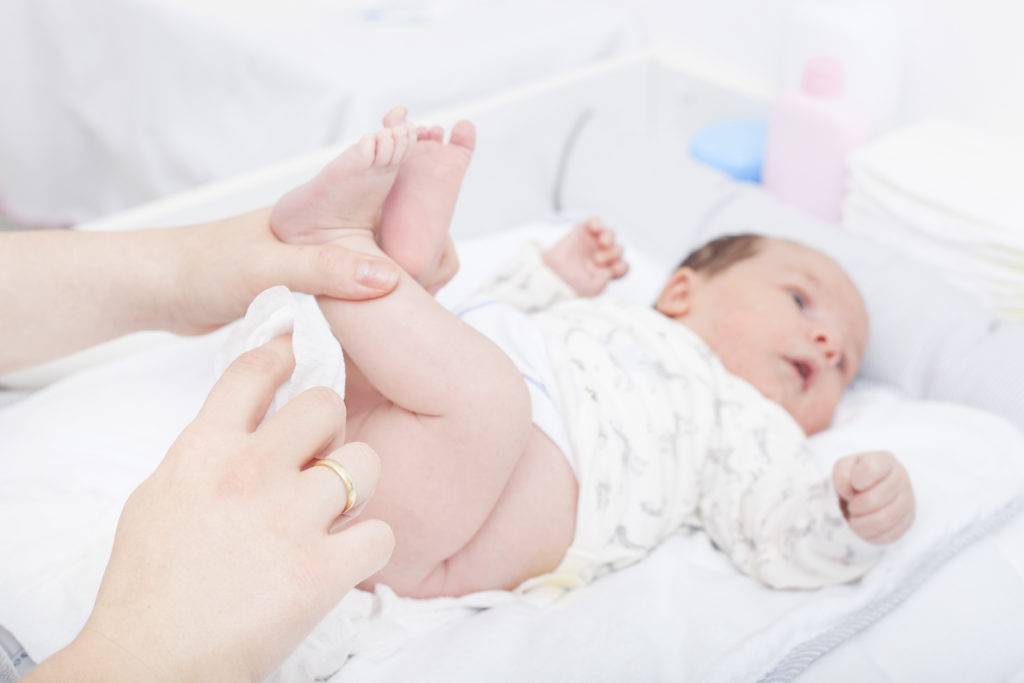 New mommies and daddies learn very quickly that the summer months are a mixed bag. While it's fun to take your baby to the pool or the park and enjoy the outdoors, the warmer temperatures could have an irritating side effect: diaper rash.  If you open your baby's diaper and see that their skin is irritated and red, you are not alone. Diaper rash, unfortunately, happens to most babies, and it occurs more frequently in the summer.
That's because the heat generates moisture in your baby's diaper. Exposure to moisture irritates the skin, causing the red bumps otherwise known as diaper rash. In addition to sweat, loose poops, and incorrectly sized diapers can also lead to diaper rash. While diaper rash can be annoying, it is treatable. Here are three tips we would recommend to keep the diaper rash at bay during the hot summer season:
Change Your Baby's Diaper Frequently: The number one reason why diaper rash occurs is because a wet diaper is left on for too long. The remedy, of course, is to change your baby's diaper more often to prevent this from happening. Always have baby diapers ready just in case, and remember to clean your baby's bottom thoroughly as you change them. This will reduce the risk of diaper rash from forming.
Pay Attention to Skin Care: Baby rash will cause the skin around the affected area to be sore and raw. Speak with your pediatrician about ways to soothe and protect your baby's skin. He or she may recommend using an ointment with zinc oxide or petroleum jelly. Additionally, your pediatrician will likely recommend using plain water and a mild cleanser when changing the baby's diaper to prevent further irritation of the baby's skin.
Give Your Baby's Bottom Some Air: If your baby develops diaper rash, you should let Mother Nature step in. In addition to applying a diaper rash ointment, a cool summer breeze on a naked butt is the best way to treat diaper rash. Now, of course, you might run the risk of a messy accident, so be sure to have towels and other supplies ready.
If the condition doesn't get better after a few days, you may have to take your baby to the pediatrician for further treatment. In most cases, though, the issue should resolve itself. And, remember, if you are in need of affordable baby diapers, you can find them here at Diaper Buys. We carry baby diapers of all sizes from some of the top manufacturers in the industry.